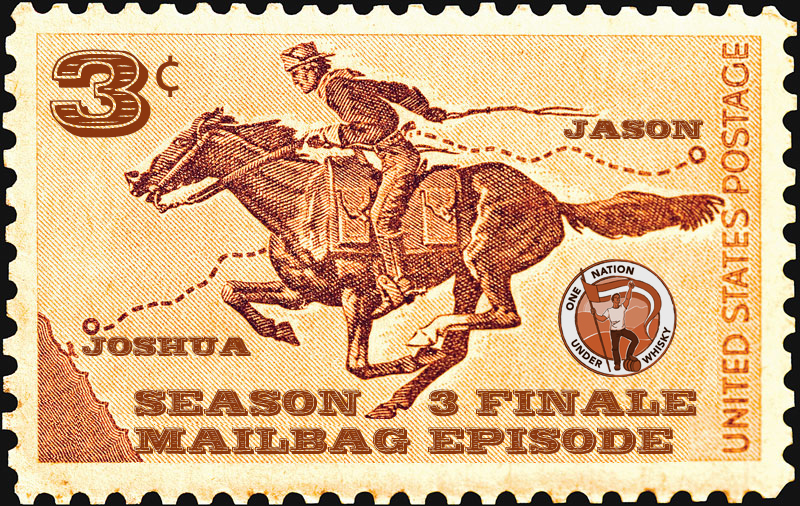 One Nation Under Whisky
Season 3, Ep 26 -- 12 Feb, 2020
Season finale Mailbag episode
Another year, another Mailbag episode. Joshua and Jason received a record number of email questions.
Listen in as you listeners challenge the two J's on all things whisky (and rum). If you're lucky you may spot a dick joke or five.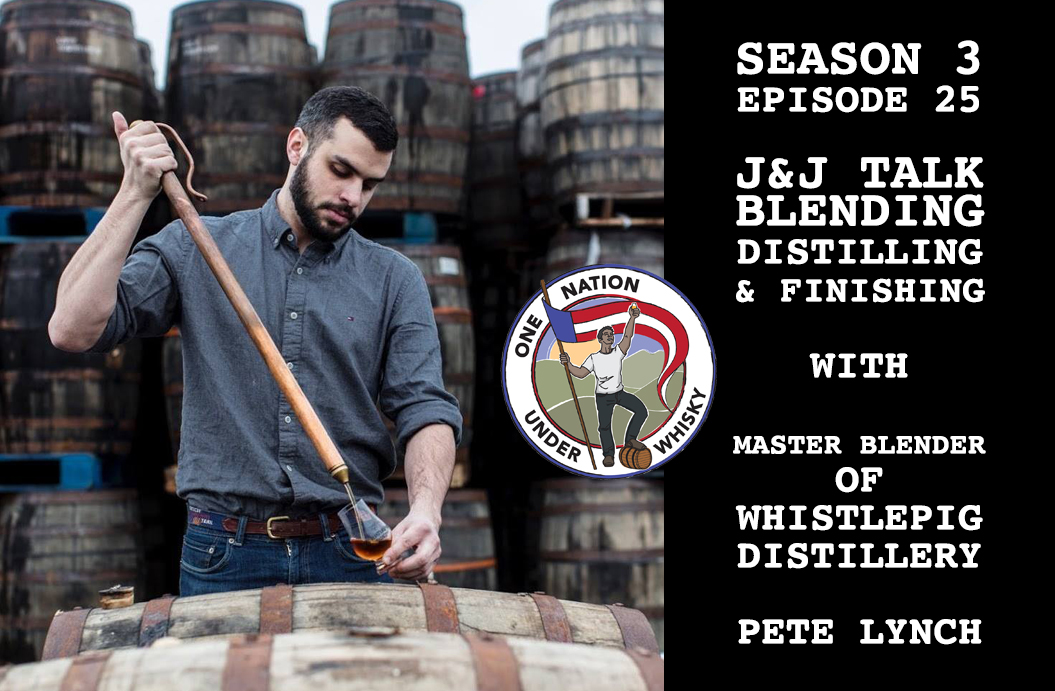 One Nation Under Whisky
Season 3, Ep 25 -- 29 Jan, 2020
Pete Lynch of WhistlePig Distillery
Joshua and Jason have a nice long sit down with WhistlePig Distillery's Master Distiller, Pete Lynch. This is a really deep and fascinating dive into the world of American Rye whisky, blending, finishing, and distilling.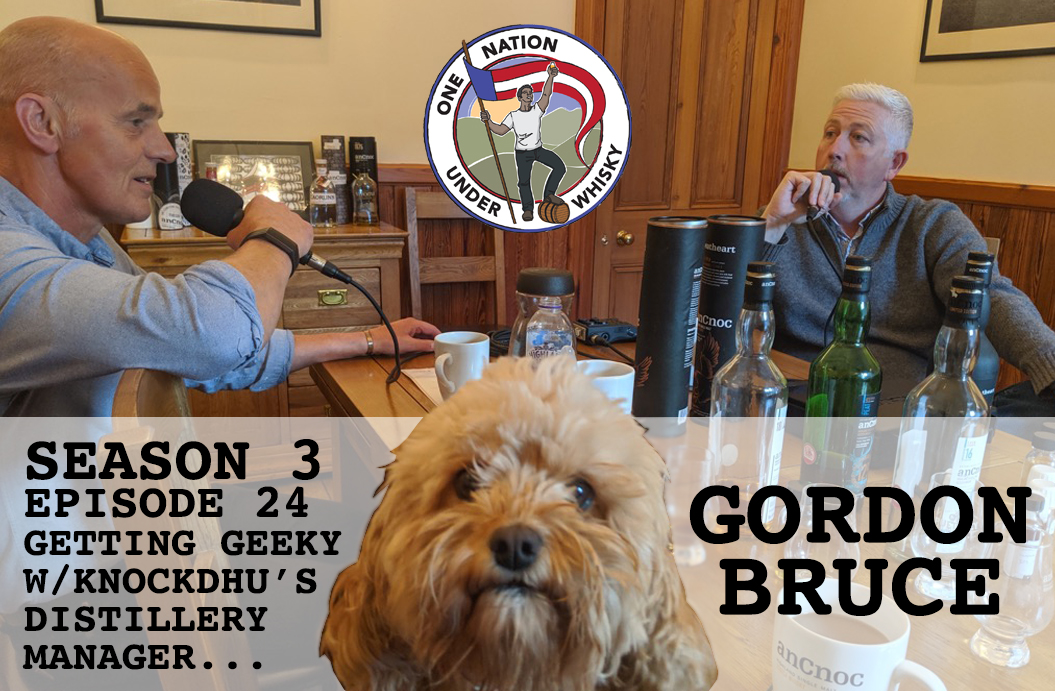 One Nation Under Whisky
Season 3, Ep 24 -- 15 Jan, 2020
Gordon Bruce Distillery Manager Knockdhu (anCnoc) Distillery
You come to the One Nation Under Whisky podcast for the geeky and nerdy whisky discussion and today's episode is no different. Actually, yes it is. The whisky geekery level goes to 11 in today's conversation with Knockdhu Distillery's Distillery Manager, Gordon Bruce.
We talk fermentation, yeast types, mashing, cycloning, the reasons for why some distilleries would want a clear wash (fermentation) rather than a cloudy one, and so much more.
One Nation Under Whisky
Season 3, Ep 23 -- 1 Jan, 2020
Ali Walker & The Alistair Walker Whisky Co.
Joshua and Jason have known the good Alistair Walker for years -- all the way back when he was with the BenRiach Distilling Company and they had just started Single Cask Nation, asking him if he would sell them casks (which he eventually did in the form of a 17yo peated BenRiach). You see, the shoe is on the other foot now...
Since the sale of BenRiach, GlenDronach, and Glenglassaugh FROM the Walker family TO Brown-Forman, Alistair has opened his own whisky company, the Alistair Walker Whisky Co, with the focus on one major thing: Independent Bottling under the "Infrequent Flyers" label. Let's listen in as Jason and Alistair discuss this very thing.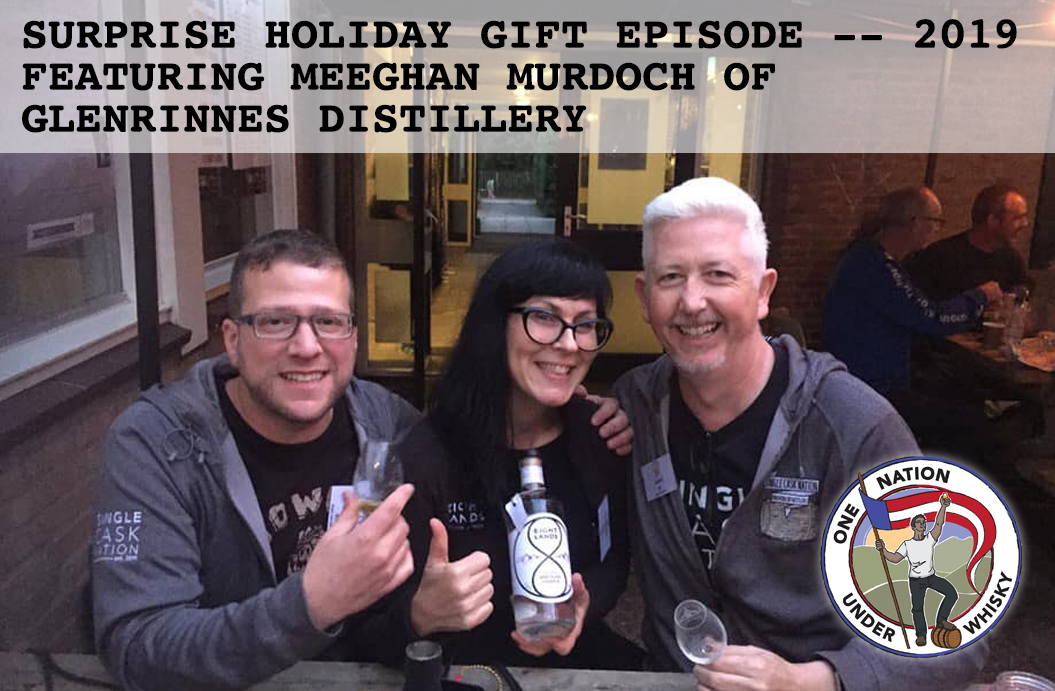 One Nation Under Whisky
Surprise  Holiday Gift Episode-- 25 Dec, 2019
Meeghan Murdoch, Glenrinnes Distillery
Today J&J are talking with the one and only Meeghan Murdoch of Glenrinnes Distillery. The boys have had this interview in the hopper for a few months now and figured the conversation would make for a wonderful Christmakwanzukkah gift (Joshua and Jason are nothing if not giving).
Let's all get our geek on with Meeghan Murdoch of Glenrinnes Distillery (located in Benrinnes, Scotland). Today Meeghan teaches us how the ins and outs of mashing, fermenting, and distilling can and do affect mouthfeel (THE thing that can make or break the drinking experience)!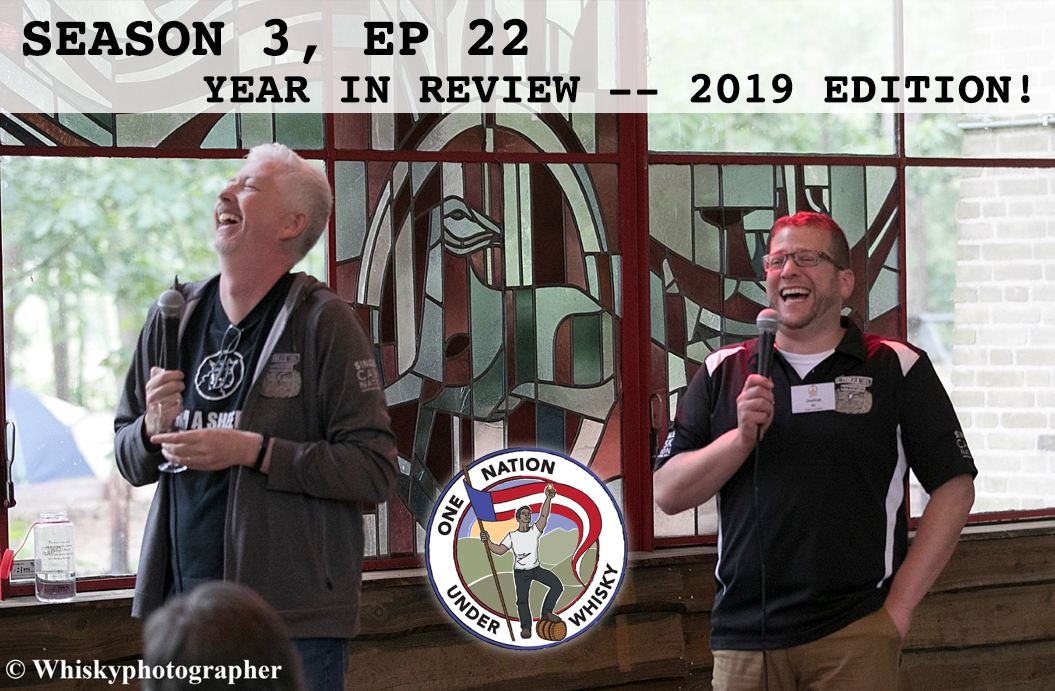 One Nation Under Whisky
Season 3, Ep 22 -- 18 Dec, 2019
Year in Review, 2019 edition!
Another year behind us and, boy, what a year it's been!!
On todays' episode we discuss our favorite whiskies of the year (one SCN, one non-SCN, and one wild card).
We discuss our favorite episodes and we discuss all that's surprised us in the year.
We hint, too, as to what is in store for 2020 (hint: there's A LOT in store for 2020).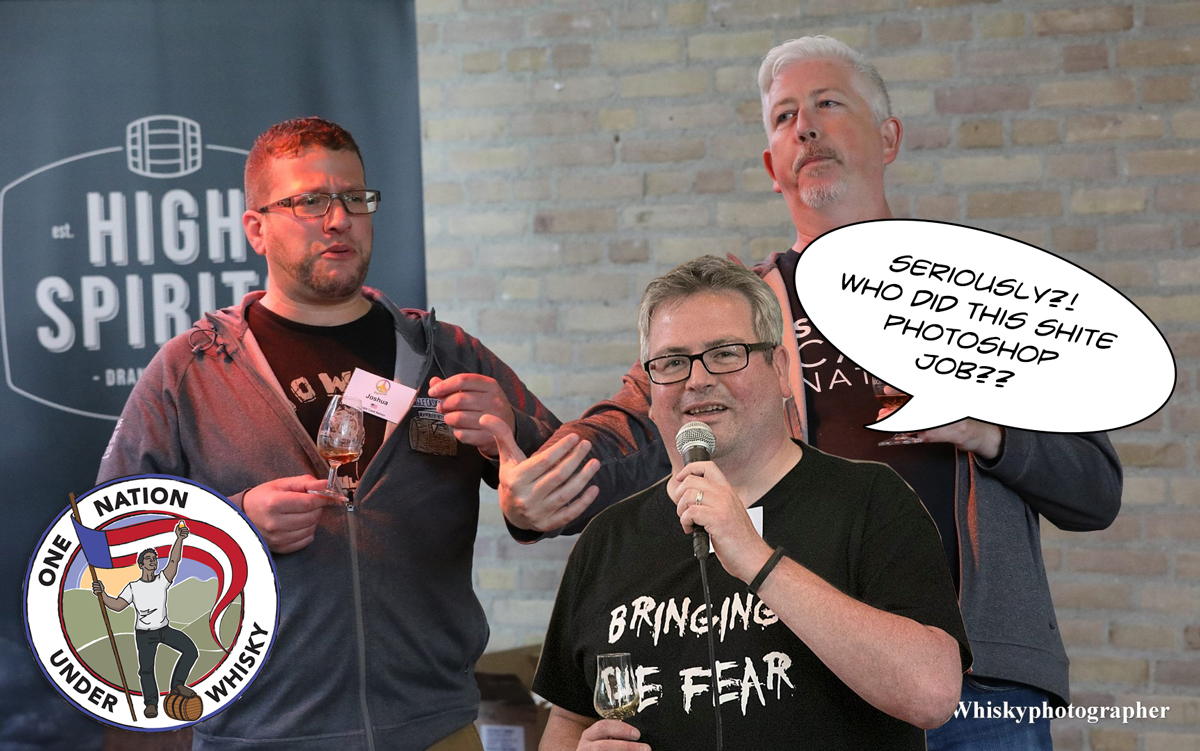 One Nation Under Whisky
Season 3, Ep 21 -- 4 Dec, 2019
Live Podcast at Maltstock w/Mark Watt of Cadenhead's
It doesn't get much better than doing a live tasting in The Netherlands at Maltstock with someone you hold as, not just a person you respect greatly within the whisky industry, but also, a good friend.
Listen in as Joshua and Jason share the stage with Mark Watt [formally] of Cadenhead's. Talk about a group of chuckleheads!!!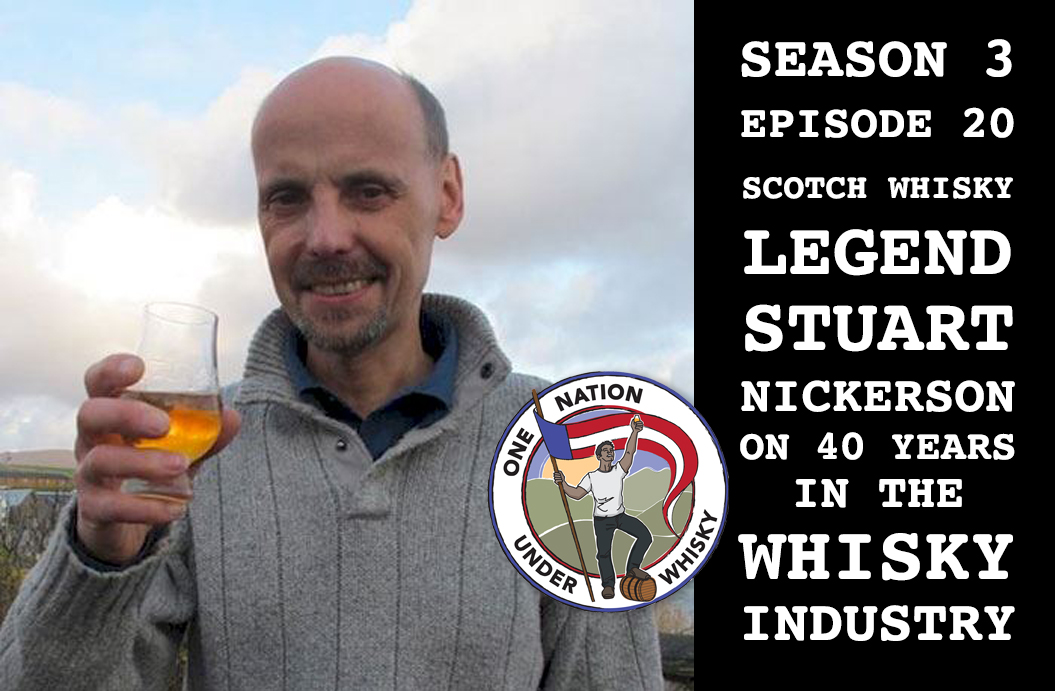 One Nation Under Whisky
Season 3, Ep 20 -- 20 Nov, 2019
Whisky Legend Stuart Nickerson on 40 years in the whisky industry
Raise your hand if you've been in the whisky industry for 5 years. Ok, now raise your hand if you've been in the industry for 10... Now 20... Now 30... 40? Yeah, same here...
Few people can claim four decades in the whisky industry. One exception is today's guest: Stuart Nickerson. A dear friend to both Joshua and Jason, listen in as the we have a conversation with whisky legend Stuart Nickerson.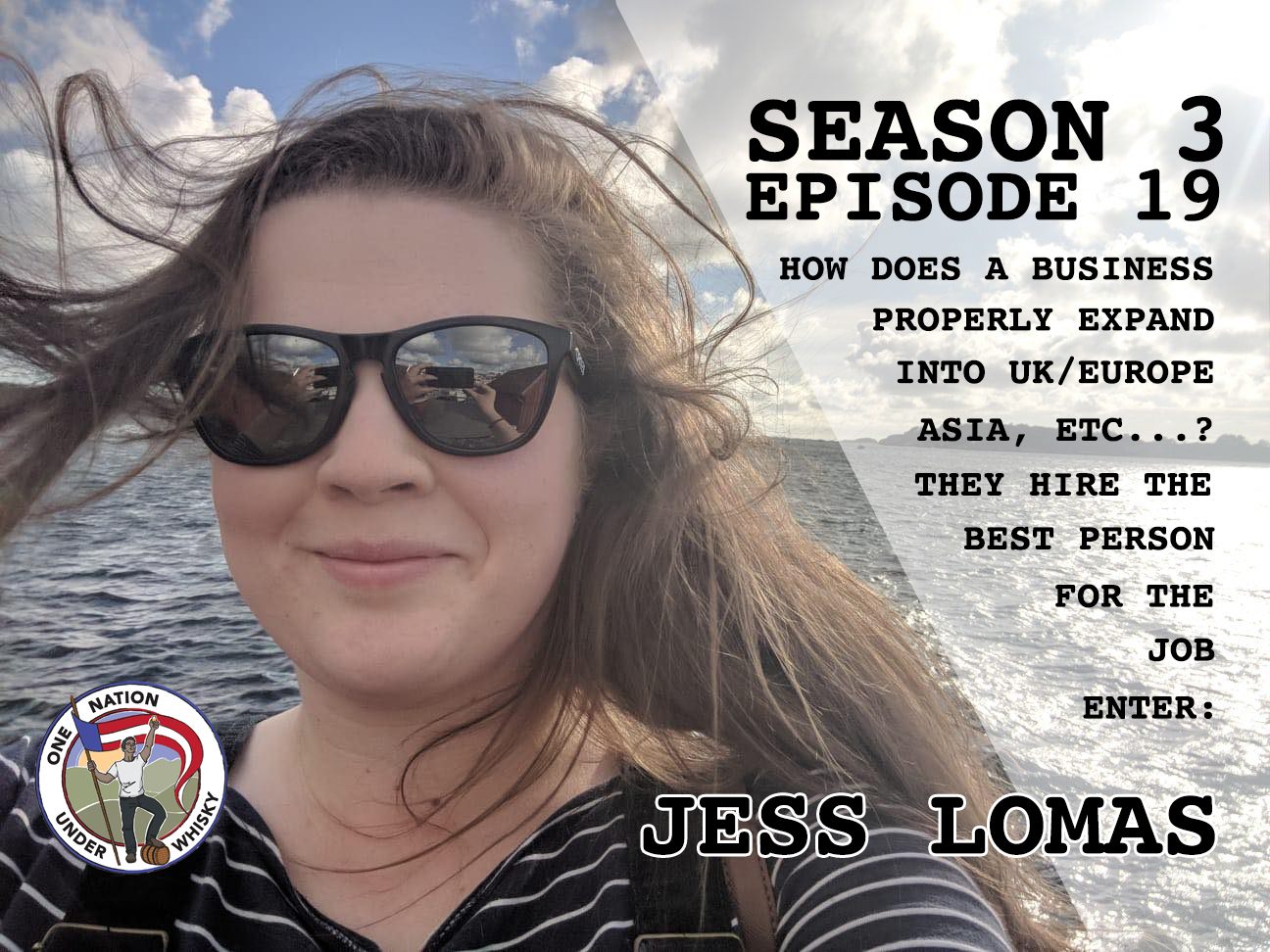 One Nation Under Whisky
Season 3, Ep 19 -- 6 Nov, 2019
Jess Lomas, Single Cask Nation European Sales Manager
Tariffs and Brexit and shipping issues, oh my! How best to get our minds off of such business-killing road blocks as these? You talk to the one person who can put your mind at ease about all these issue: Jess Lomas.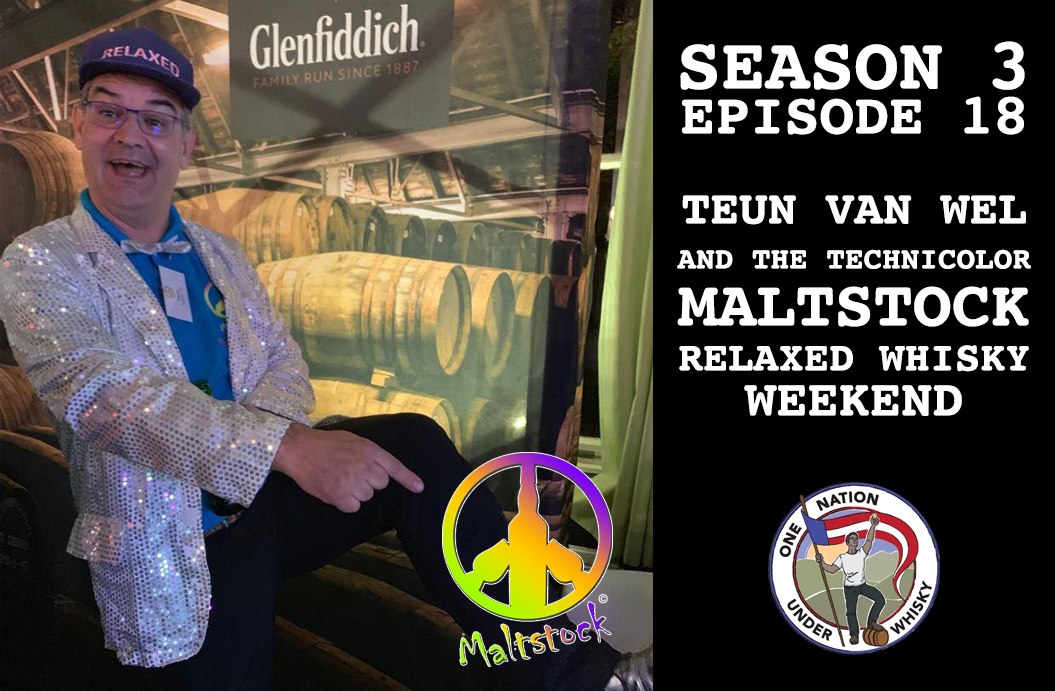 One Nation Under Whisky
Season 3, Ep 18 -- 23 Oct, 2019
Maltstock "The Relaxed Whisky Weekend's" co-founder, Teun Van Wel
What makes for an amazing whisky festival? Well, it starts with a great idea but is supported by an army of helpers to ensure that the event goes to plan without a hitch. We know this because we (Joshua and Jason) had run Whisky Jewbilee in the states for 7 years across 3 cities. Our guest today, Teun Van Wel, knows this doubly so as his Maltstock events don't just run 3 hours but run for a full weekend and have done so since its inception in 2009. How does he do it? He starts off by relaxing.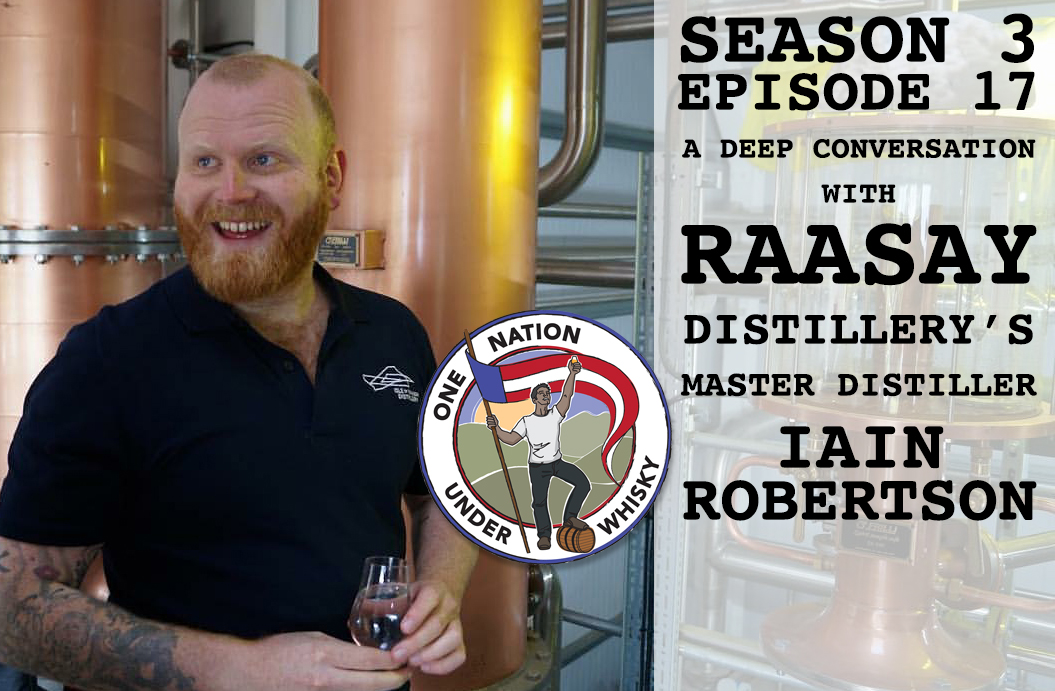 One Nation Under Whisky
Season 3, Ep 17 -- 9 Oct, 2019
Raasay Distillery's master distiller, Iain robertson
We're not sure who's more excited: Joshua and Jason getting to talk to Raasay Distillery's Master Blender, Iain Robertson, or Iain talking to his favorite whisky podcast hosts, Joshua & Jason!
Regardless, the conversation was broad and deep <insert dick joke here> and no details were left out when it comes to the talk of fermentation, distillation, and Maturation at Raasay distillery. What makes Raasay different from the other 130+ distilleries in Scotland? Listen in and find out!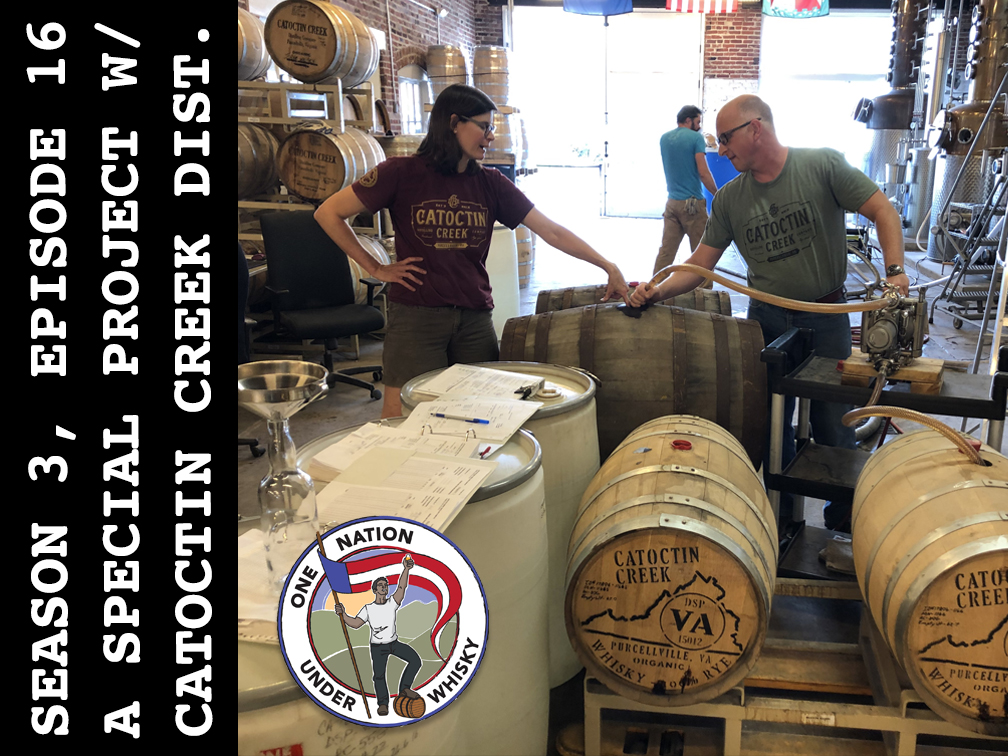 One Nation Under Whisky
Season 3, Ep 16 -- 25 Sept, 2019
A very special project with Catoctin Creek
...we hope that got your attention!
Yes, Joshua and Jason announce a very special project with Catoctin Creek and, yes, Kilchoman distillery!
On top of this Becky Harris, Catoctin Creek's Chief Distiller and Owner, discusses how distilling the whisky for this project is different from all other whisky they distilled. Plus, Scott Harris, Becky's husband, General Manager, and owner of Catoctin Creek, brings us up-to-date regarding the tariffs on American whisky exported to Europe and his fight to lift the tariffs to help protect American jobs.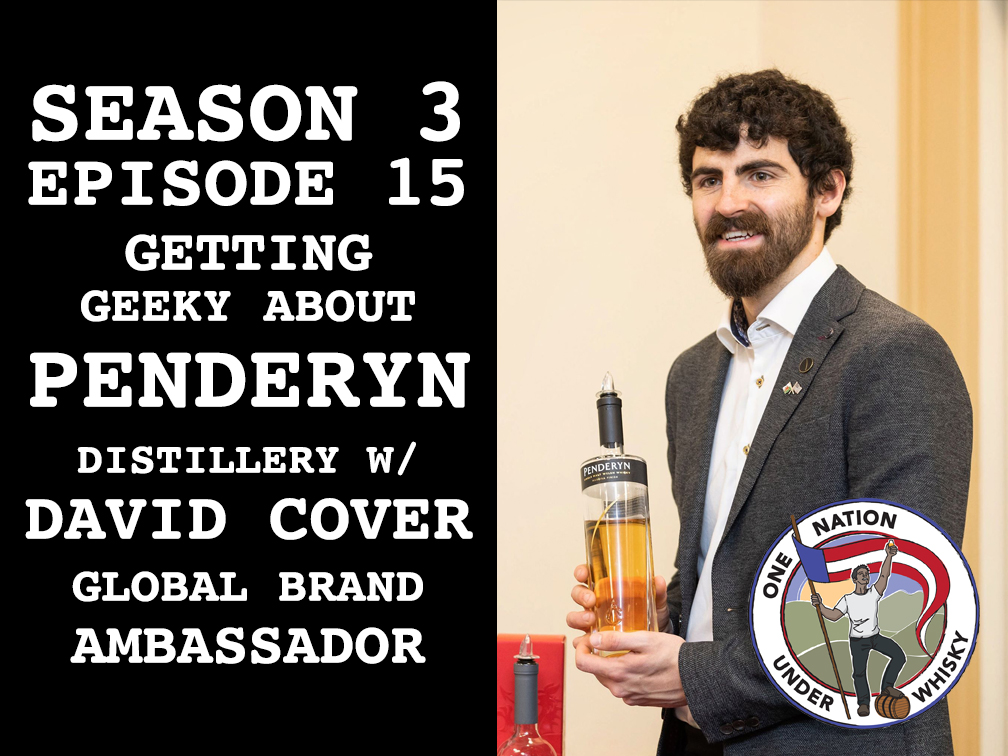 One Nation Under Whisky
Season 3, Ep 15 -- 11 Sept, 2019
Getting geeky about penderyn distillery w/ david cover
It's nice when a brand ambassador is a whisky enthusiast and connoisseur rather than just a pretty face. Lucky for David Cover he's also got the good looks to compliment his whisky-geekdom!
Listen in as David Cover (pronounced Co-ver rather than Cu-ver) takes us through the entire Penderyn process of their single malt whisky production which is quite different from how single malt is made in the rest of the world.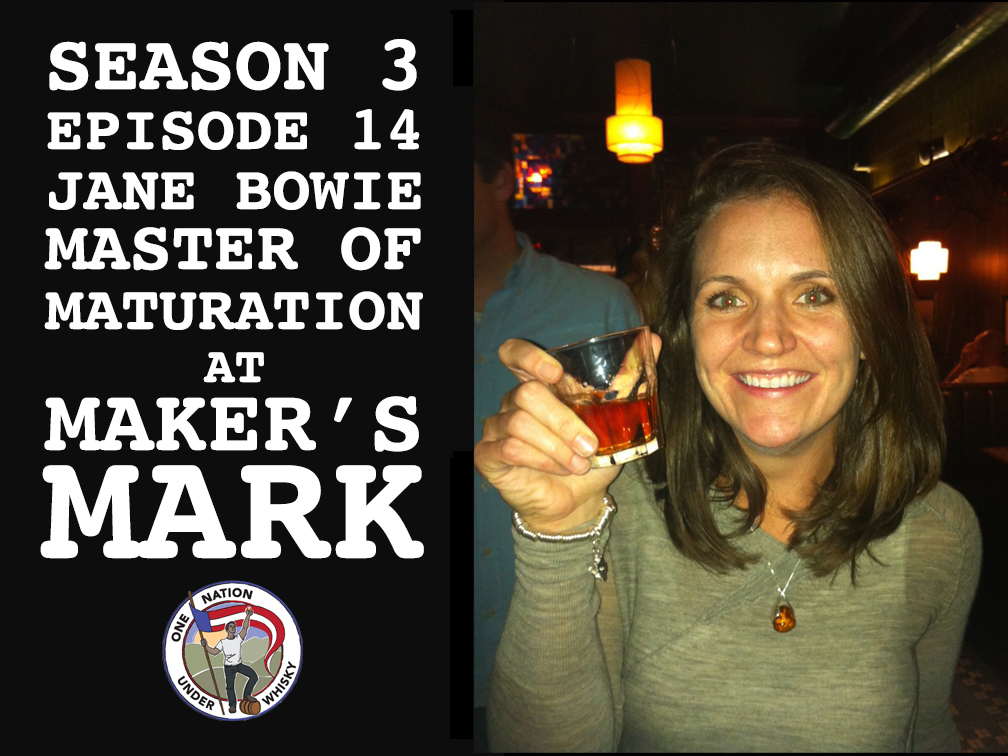 One Nation Under Whisky
Season 3, Ep 14 -- 28 August, 2019
A discussion with Maker's Mark's Master of Maturation, Jane Bowie!
It's common knowledge/scientific fact that around 70-75% of flavor in whisky is dictated by the casks said whisky matures in. Given this, a job title such as "Master of Maturation" surely holds great importance at *any* distillery.
Listen in as Jason discussed all things Maker's Mark with the inimitable Jane Bowie, Master of Maturation at Maker's Mark Distillery.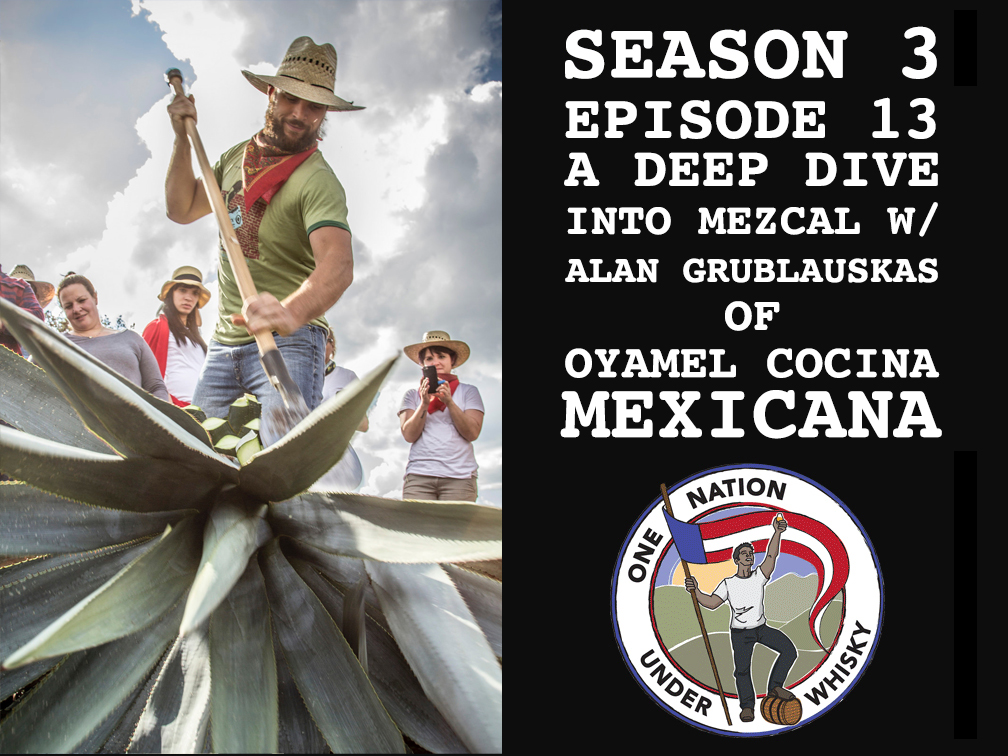 One Nation Under Whisky
Season 3, Ep 13 -- 14 August, 2019
A deep dive into mezcal with Alan grublauskas of oyamel cocina mexicana
Whisky... Whisky, whisky, whisky, and occasionally, whiskEy.
Sometimes it's nice to have a little break from our favorite drink (whisky) and delve into different worlds. This time around we're delving deep into the world of Agave spirits, our 2nd favorite drinks category, and specifically Mezcal (though we do touch on raicilla, tequila, and even a non -gave spirit known as Sotol).
Having an expert like Alan Grubauskas to guide the conversation was invaluable and we thank him greatly for his time.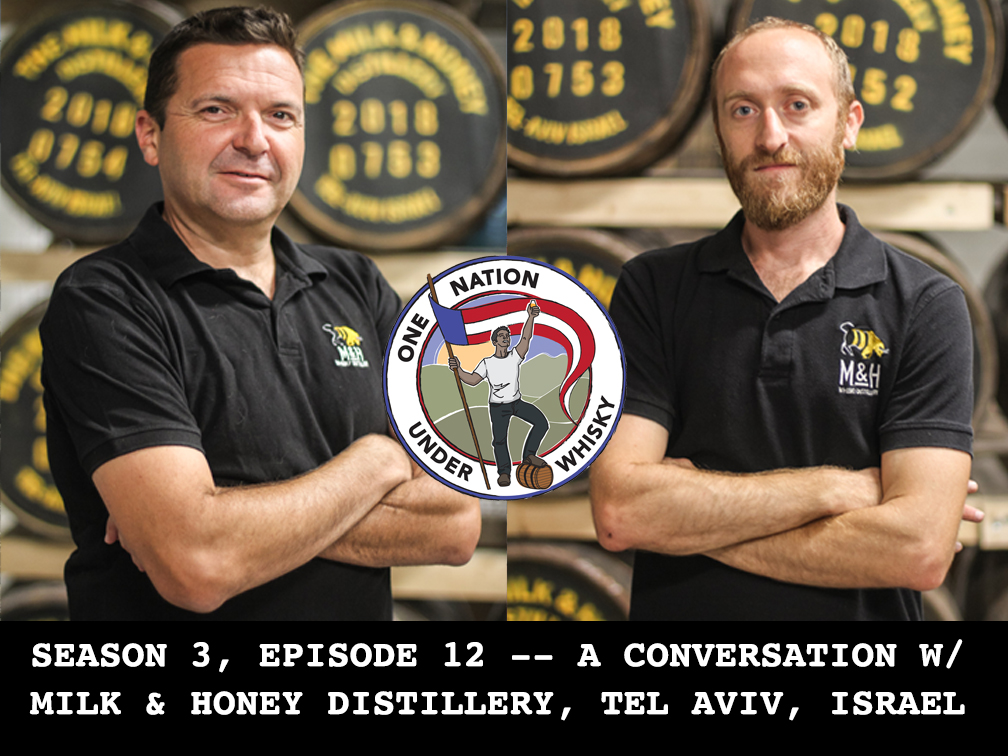 One Nation Under Whisky
Season 3, Ep 12 -- 31 July, 2019
A CONVERSATION W/TAL AND TOMER FROM TEL AVIV'S MILK & HONEY DISTILLERY
It's amazing to think that nearly every country in the world now creates some sort of whisky. Israel is no exception AND we can vouch that whisky from Israel is exceptional!
"Whisky from Israel?!" you might say. "Yes," says us, "whisky from the land of milk and honey."
Joshua was recently in Tel Aviv (his first time ever in Israel). Listen in as Joshua has a conversation with Tal and Tomer from Milk & Honey distillery.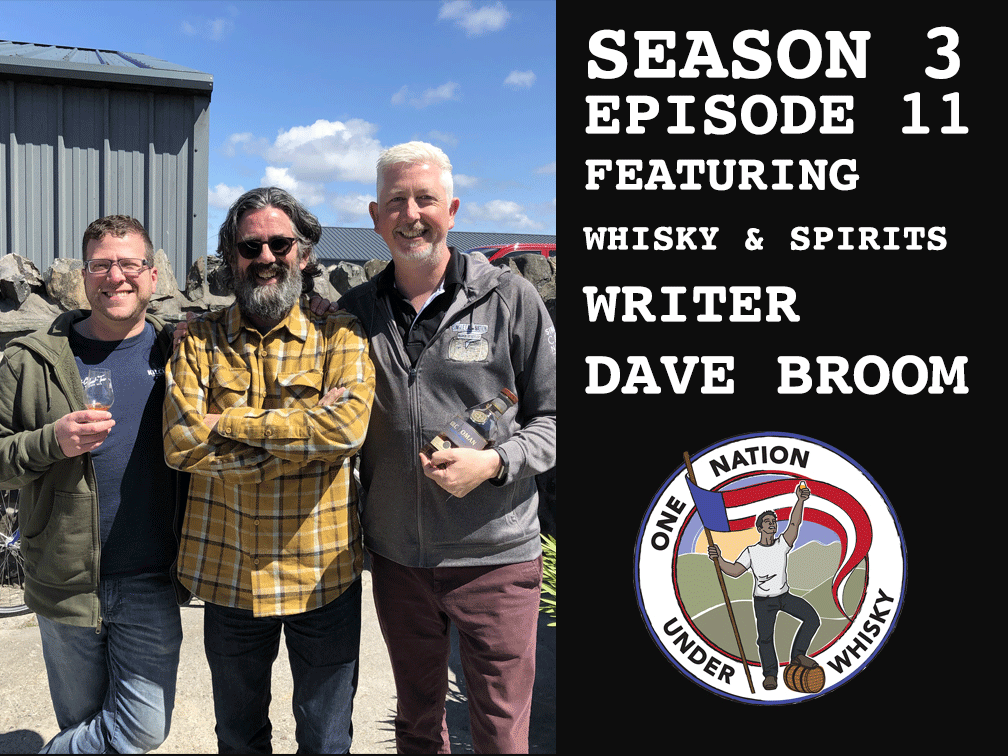 One Nation Under Whisky
Season 3, Ep 11 -- 17 July, 2019
A CONVERSATION WITH FAMED WHISKY WRITER DAVE BROOM
When it comes to the world of whisky and spirits writing there are a few names bigger than our friend Dave Broom. Joshua and Jason met up with Dave Broom at Kilchoman Distillery back in May during the 2019 Feis Ile "Islay Festival of Malt and Music." Dave Broom was brilliant and the conversation was all that they boys could hope for!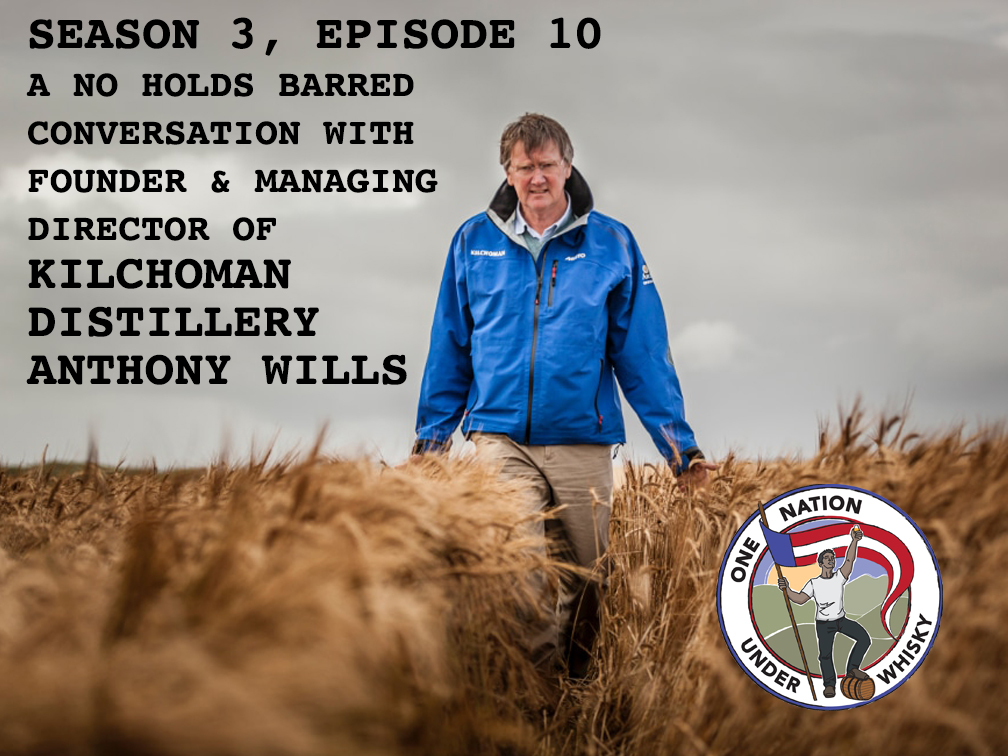 One Nation Under Whisky
Season 3, Ep 10 -- 3 July, 2019
Kilchoman founder & managing director, anthony wills
Joshua and Jason consider themselves incredibly lucky to have the opportunity to travel all over the world to interview some of the most interesting people within the whisky-making industry (and each guest is as interesting as the next).
Few, however, are able answer things as candidly as the good Anthony Wills does in this episode. It's his distillery so he gets to do things and talk the way he likes. We like this. We are thankful for this.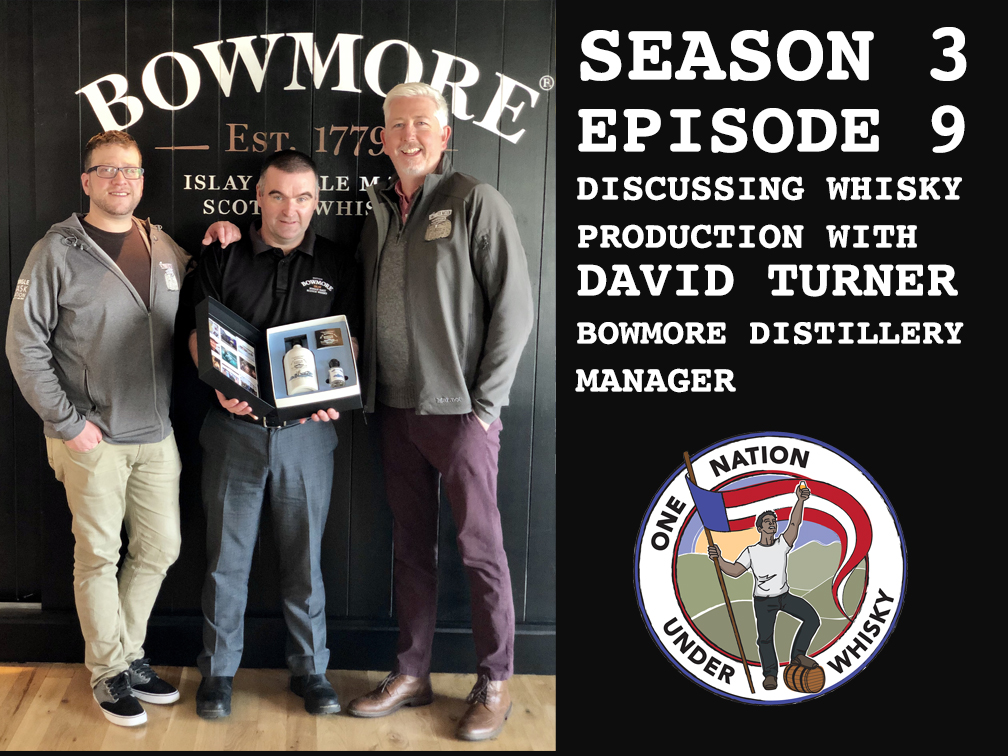 One Nation Under Whisky
Season 3, Ep 9 -- 19 June, 2019
BOWMORE DISTILLERY MANAGER, DAVID TURNER
It's not every day you're on Islay. It's not every day you're on Islay during Feis Ile (the Islay Festival of Music and Malt), and it's not every day you're on Islay during Feis Ile and interviewing Bowmore Distillery Manager David Turner in the famous Bowmore No. 1 Vaults.
Joshua and Jason have a nice chat with David Turner regarding Bowmore and what it is, what they do, how they do.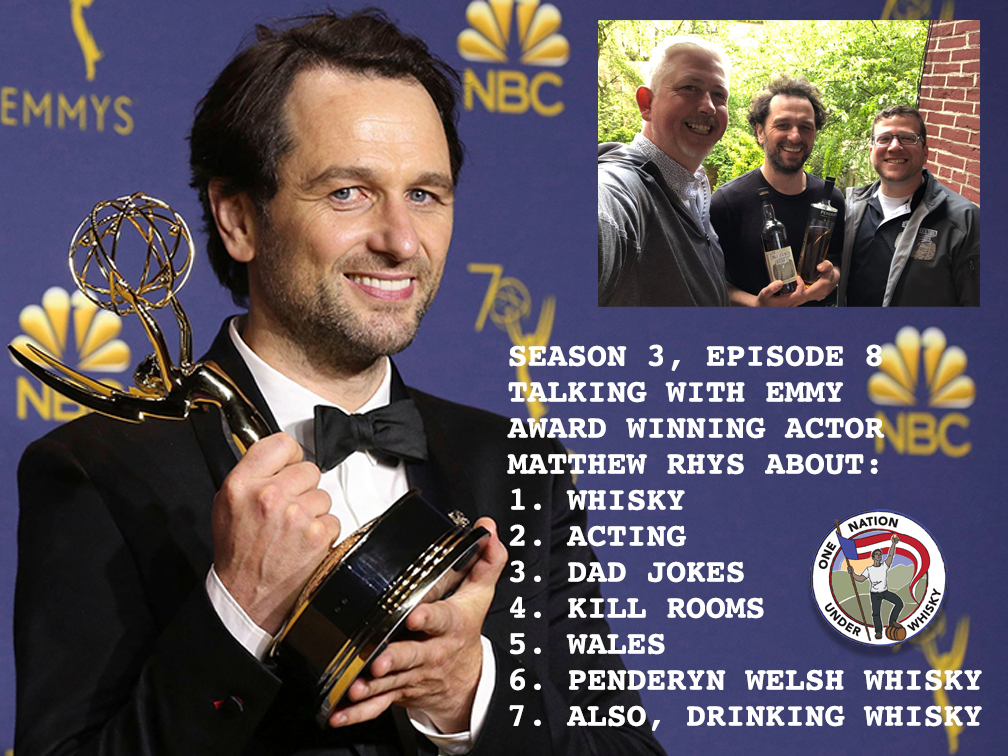 One Nation Under Whisky
Season 3, Ep 8 -- 5 June, 2019
Emmy Award Winning Actor Matthew Rhys and the drinking with him thereof
Well, this is mighty peculiar! An Emmy Award winning actor, the one and only Matthew Rhys, on our cheeky wee whisky podcast? Oh yes!
Listen in as Joshua and Jason talk with Matthew Rhys (did we mention he's an EMMY AWARD WINNING ACTOR?!) about whisky, acting, dad jokes, kill rooms, Wales, Penderyn single malt Welsh whisky, and also, the boys drink some fine and rare whiskies with Mr. Rhys. Super fun stuff.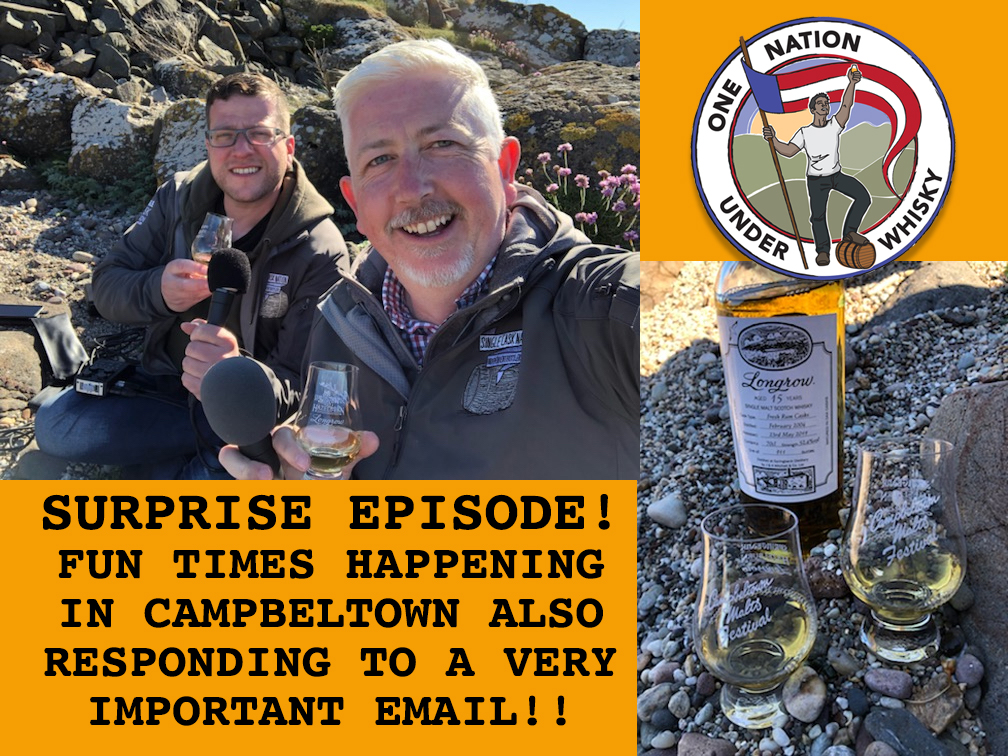 One Nation Under Whisky
Surprise Episode -- 29 May, 2019
Report from Campbeltown Festival 2019 and a very important email!
While traveling to Scotland and enjoying the Campbeltown Festival is good fun we miss our listeners and wanted to share some of our experiences from the road. However, and perhaps more important, an email came in that needed our (and your) immediate attention!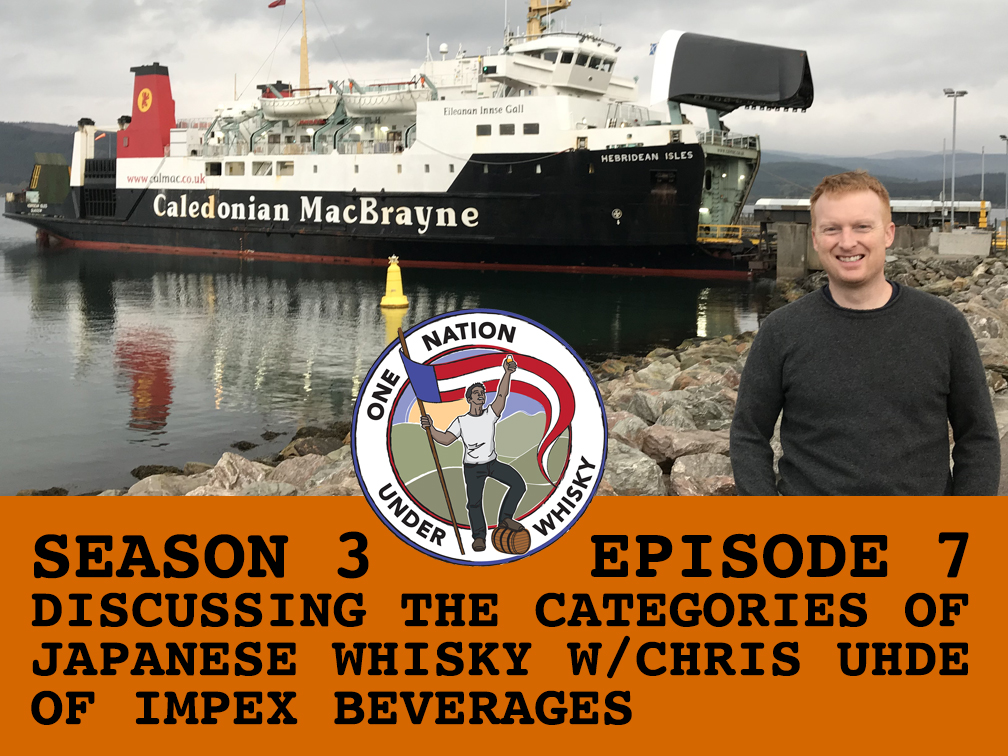 One Nation Under Whisky
Season 3, Ep 7 -- 22 May, 2019
Japanese whisky categories with Chris Uhde of ImpEx Beverages
Single Malt, Pure Malt, Rice based, and Blends... these are the categories of Japanese whisky (jinkies, could there be more??). While we do not discuss Single Malt or Blended Japanese Whisky with Chris Uhde, we do discuss the two more confusing categories: Pure Malt and Rice based whiskies.
Chris Uhde, co-owner of ImpEx Beverages, has a unique perspective when it comes to Japanese whisky. Joshua and Jason found the conversation to be riveting. We hope you do, too.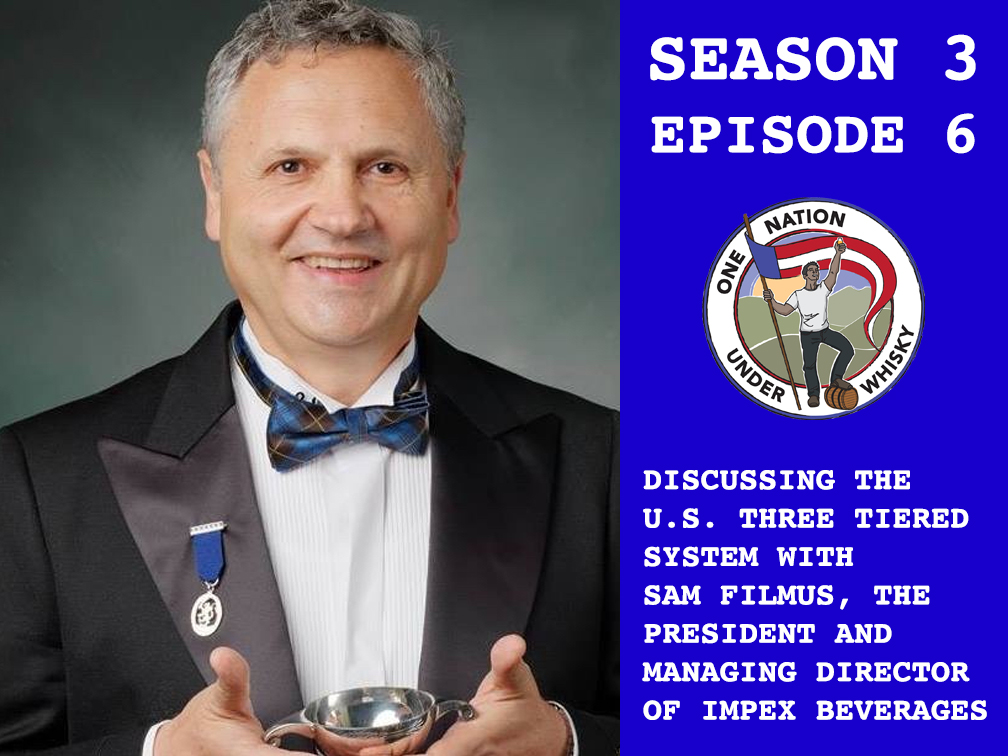 One Nation Under Whisky
Season 3, Ep 5 -- 8 MAY, 2019
DISCUSSING THE US 3-TIERED SYSTEM WITH SAM FILMUS, IMPEX BEVERAGES
Getting whisky onto your shelf at home, or in a retail shop, or on a bar back really isn't that easy. We Americans have this pesky thing called the three tiered system, which makes it tough for us to get all the nice things we want.
Then, as if to throw salt on a wound, each and every state has its own unique set of laws that could make it increasingly hard for you to get the bottle(s) you want.
Joshua and Jason have a conversation with Sam Filmus, owner of ImpEx Beverages (a national import company) and JVS Imports (a California distribution company). If anyone can shed a light onto the difficulties of our three tiered system, it's Sam. Dude's got street cred!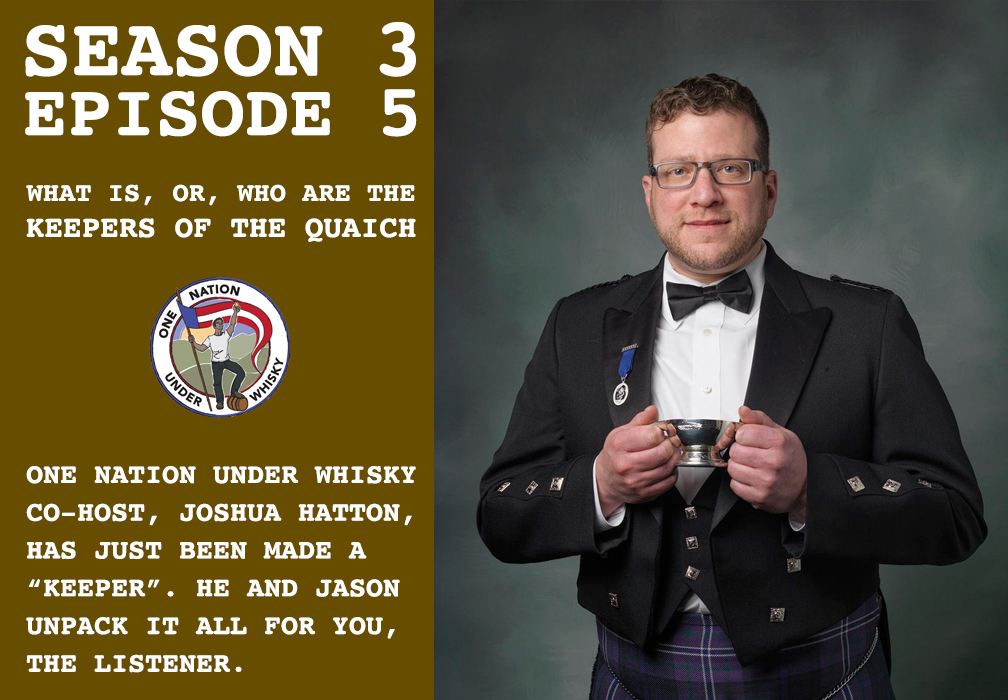 One Nation Under Whisky
Season 3, Ep 5 -- 24 April, 2019
Keepers of the Quaich, what's that all about?
"The Keepers of the Quaich is an exclusive and international society that recognizes those that have shown outstanding commitment to the Scotch Whisky industry. Founded by the leading distillers, it is by its very nature, the beating heart of the industry. In establishing the Keepers of the Quaich, the industry pooled its influential resources to build a powerful society working together and united."
Our very own Joshua has been made a Keeper of the Quaich (and likes to don his Kippah of the Quaich)! Listen in as Joshua and Jason recount the night and banquet where Joshua was made a "Keeper."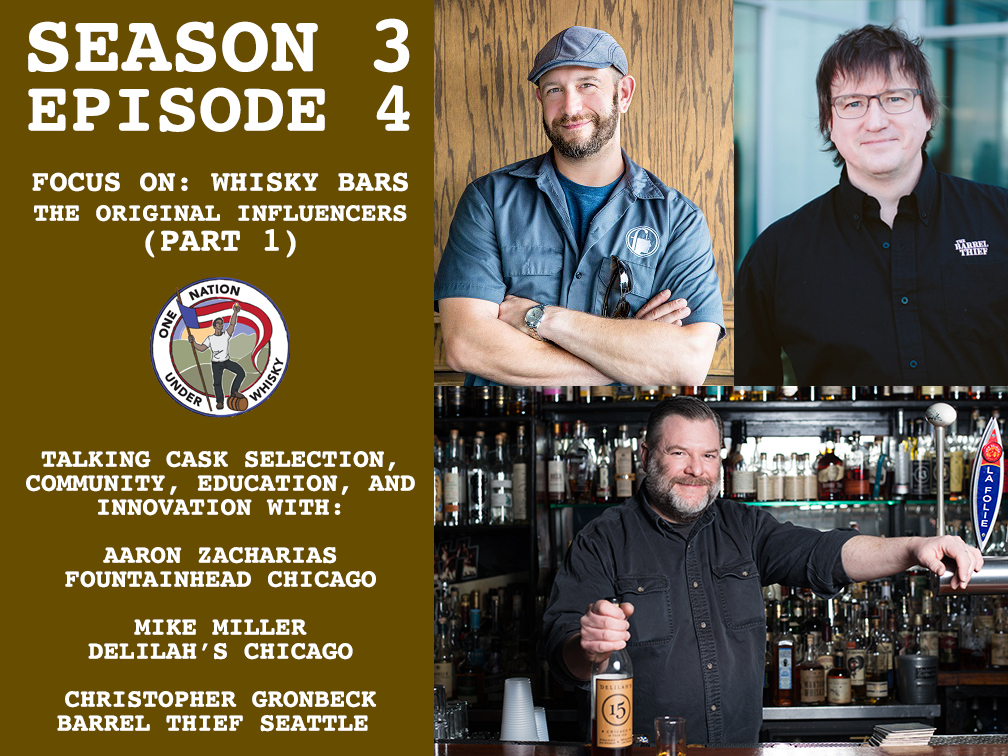 One Nation Under Whisky
Season 3, Ep 4 -- 10 April, 2019
Whisky bars the original influencers
Before there was print advertising, social media, likes, and hashtags, the only way to find out about a new whisky was visit your local or favorite bar and you, the drinker, would rely on the barkeep to recommend a whisky for you. To date, aside from larger events or seminars, that remains one of the only ways to really discover a new whisky; to actually get whisky into your mouth.
On today's episode we talk with Aaron Zacharias of Fountainhead Chicago, Mike Miller of Delilah's Chicago (recently called the best whisky bar in the world!), and Christopher Gronbeck of Barrel Thief Seattle. Listen in as we discuss cask selections, community, and innovation with these three fine gents.
One Nation Under Whisky
Season 3, Ep 3.5 -- 2 April, 2019
April Fool's Day Westland Celebrious
Westland distillery have outdone themselves once again and this time it's all in celebration of you.
---
Know your truth. Know you're truth. Know you are a celebrity and worthy of your very own whisky: Celebrious.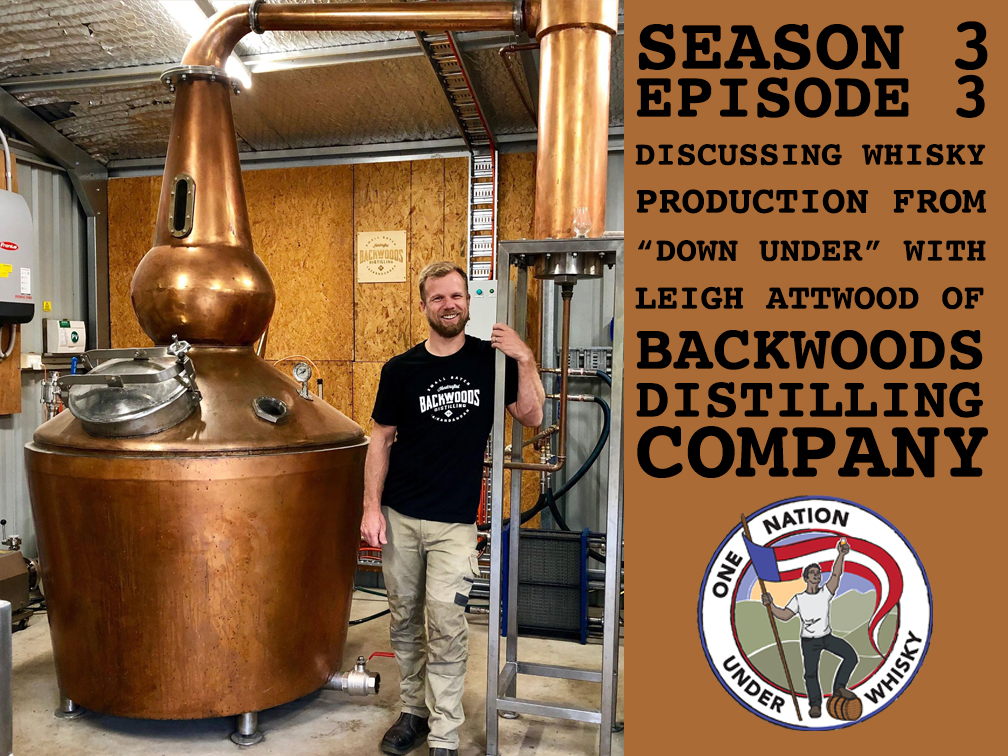 One Nation Under Whisky
Season 3, Ep 3 -- 27 March, 2019
Leigh Attwood of backwoods distilling co.
That's not a whisky, THIS is a whisky!
Oh, sorry there. We really got into the whole Australian frame of mind via the lens of 80's icon Paul Hogan of Crocodile Dundee. Today, however, we're discussing craft whisky production in Australian with one of that nation's newest distillers: Leigh Attwood, owner and distiller at Backwoods Distilling Company, Yakandanda, Australia. Leigh was a joy to speak with. Let's hope he had as much fun talking with Joshua and Jason as they had talking (and learning) with him.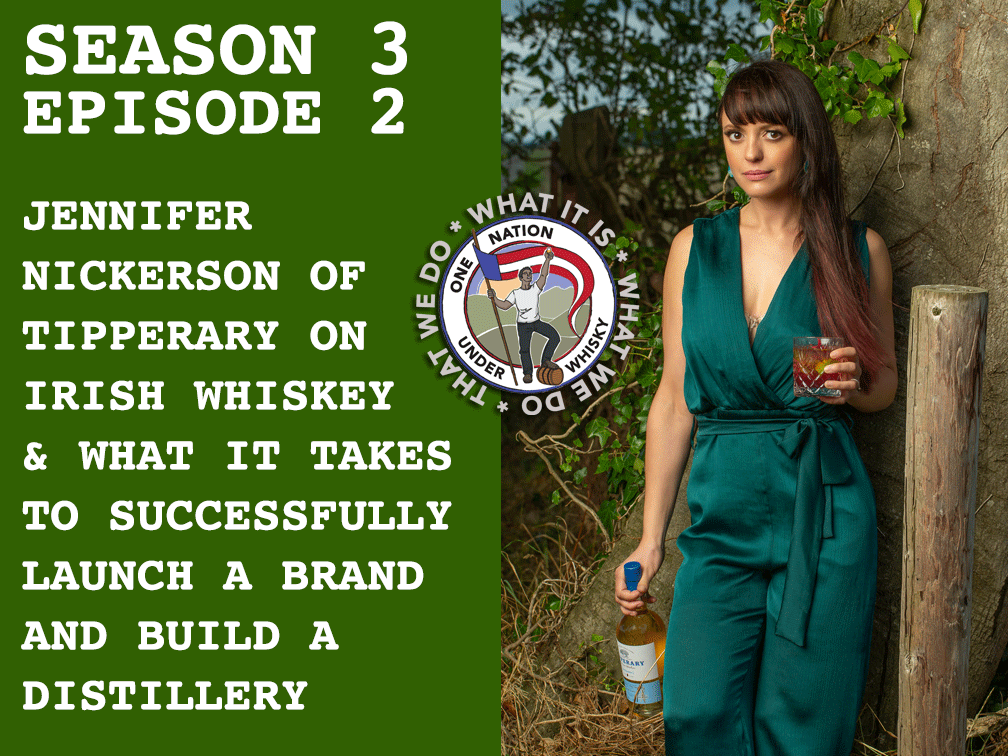 One Nation Under Whisky
Season 3, Ep 2 -- 13 March, 2019
Jennifer Nickerson of Tipperary Boutique Distillery
Until now, Joshua and Jason haven't made a peep about Irish Whiskey. I mean, seriously, they're only NOW bringing it up in the 3rd season?! Well, maybe they just needed the right person to talk to.
---
Enter: Jennifer Nickerson of Tipperary Boutique Distillery.
---
Jennifer, her husband Liam, and her father Stuart have launched the Tipperary brand out of Ireland. Let's hear what it's now like to build a distillery in Ireland, too!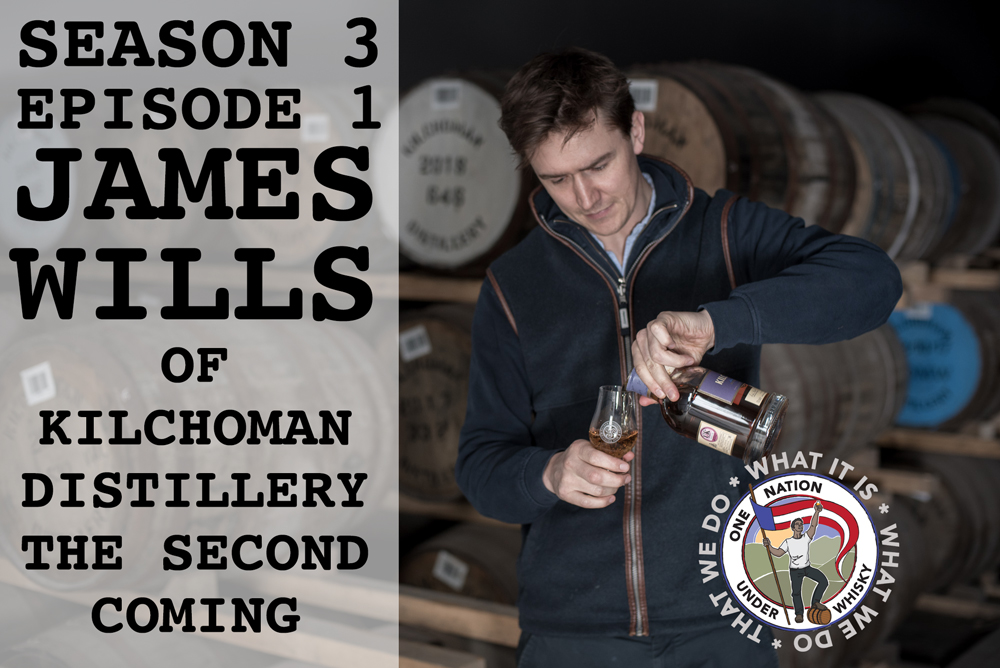 One Nation Under Whisky
Season 3, Ep 1 -- 27 Feb, 2019
James Wills of Kilchoman (The Second Coming)
It's so lovely to have James Wills of Kilchoman back on our podcast. This time around James discusses the expansion of Kilchoman distillery, cracks many jokes, and even raps for us all a little bit.
The entire conversation was recorded during a drive that he and Joshua took while in Massachusetts back in October, 2018. You're not going to want miss this episode!